An engineered base refers to one of the most popular strategies in the clash of clans. Clashers define engineered bases as those base designs that have a low level of defenses (walls, cannons, archer towers, mortars, air defense, wizard towers) and a high level of offenses (heroes, troops, spells).
Why Clashers Make Engineered Bases in Clash of Clans?
Is there any benefit in making an engineered base in coc? Yes. In the Old Days, engineered bases would overwhelm the clash of clans matchmaking algorithm for clan wars.
A Clan with multiple engineered bases would be matched with clans with a low level of defenses. Now interestingly, engineered clans would have a higher level of troops therefore they would easily destroy their opponent bases.
Supercell was very well aware of this engineering situation so they did try to fix it by imposing several rules. One was that you can not upgrade to higher town hall levels without unlocking/upgrading certain buildings.
Yes, This rule did clear the mess for the clan wars matchmaking algorithm but people still found a way around it. The truth is that engineered bases still works like charm in 2022 Clash of Clans.
Clash of Clans War MatchMaking 2022
The Clan war leagues that start every month see the participation of thousands of clans across the globe. Since it rewards participants with league medals therefore many clashers try to trick the system by entering the league with engineered bases.
Supercell has improved their league war matchmaking by introducing trophy leagues just like multiplayer battles. However, with engineer bases, you can stay in Bronze league or gold league thereby matching with low-level bases.
Should I Make an engineered base in Clash of Clans?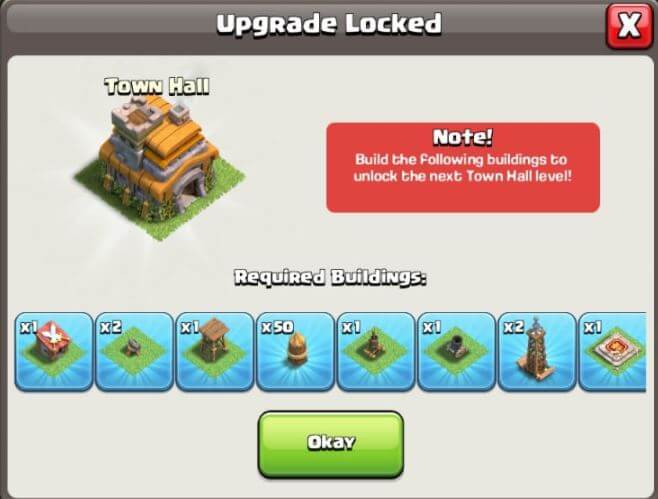 That depends on you. Many Online Clan Communities have agreed that in COC engineering would mean cheating. I would admit that it is borderline cheating to create an engineered base and participate in clan war leagues.
You are making it tougher for the genuine new players who lose interest in games after their clan loses war now and then.
Also Read – Builder Hall 4 Upgrade Order
There are 7 teams in clan war leagues therefore you cannot expect all clans to be low level.
How to make an Engineered Base in COC?
You will find many online classes – "Fix That Engineer" that focus on how to properly engineer a base. Earlier you can rush to higher town hall levels without even unlocking several defenses.
A Proper engineer base would not even have walls. However, now Supercell has imposed a rule that you can not upgrade to a higher level if you do not unlock the defensive buildings of your current town hall.
How do you work around it? Well, you follow the Fix That Engineer rules. You will unlock those buildings and walls but you will place them on the far edge of the base.
You will never upgrade them. All your defensive buildings should be of level 1 only whereas your offense like an army camp, barracks, laboratory, spell factory, clan castle, and heroes should be maxed out.
An engineered base would often find a good amount of loot as they are matched with low-level bases. You will get a high loot bonus in clan wars or clan war leagues since the coc war matchmaking algorithm would consider your base weak and your opponent base strong.
You can engineer a base up to town hall 12. At town halls 13 and 14 you will find it tougher to survive since your opponents will destroy your base in clan wars and your clan won't win.
Most engineered bases stop after town hall 11. These players would then start maxing out their TH11 and then play by the rules.
COC Engineered bases for Sale
One of the biggest reasons that people make engineered bases is because there is an aftermarket for such bases. People buy and sell engineered bases on Facebook groups and in Reddit communities.
Engineered bases will cost you less amount than a maxed-out base. Usually, a town hall 10 engineered base is available for purchase at around $200.
People buy such bases because they get maxed out dragons, Maxed out barbarian king, and maxed out Archer queen. Other troops are maxed out as well.
A Town hall 11 engineering bases will cost you more. Many clashers ask for $400 for a town hall 11 maxed-out base. This is because the algorithm gets tougher to crack at higher town hall levels for an engineered base.
Moreover, you have the third hero (Grand Warden) unlocked at town hall 11. Maxing out TH11 offenses can take months. This is why TH11 bases cost more.
You can contact us if you want to purchase bases that are engineered at cheap prices.
Clash ON Clashers
Should I Make an engineered base in Clash of Clans?