A perfect Builder hall 3 Base design in clash of clans can get complicated. This is because at BH 3 level you also face air attacks on your base. Your defense layout needs to be strong enough that it can become ant 3-star.
You should not worry now as we present you with the best builder hall 3 base layout that you can easily copy via a link or download the designs and replicate them.
Builder Hall 3 Base Links
First of all, you need to know that a strong BH 3 base defense very much depends on the placement of the crusher.
It is the only defense builder at builder hall level 3 in coc whose damage type is area splash. You are not going to unlock mortar till bh 5. Therefore crusher is your best defensive building against boxer giants and raged barbarians.
If you getting a grip of the builder base gameplay then you have already realized that it does not just star that matter by time matters a lot too.
If both the players scored three stars but one did it in 60 seconds and another took 75 seconds then the game would recognize the former as the winner.
I will be honest with you at Builder hall 3 you can protect yourself from stars. In 95% of versus battles, your base will give up at least 1 star.
Your motive should be to give as minimum stars as possible. Not only this but your base design should also focus on wasting the time of the opponent's troops.
This is the reason why we stated in our mega clash of clans tips guide that you should not clear your builder base obstacles until the multi-mortar is unlocked.
These obstacles create confusion among opponents. Very often your opponent would not be able to truly understand your base designs and they will deploy troops at wrong positions.
Moreover, these obstacles are active hurdles too that force the opponent's troops to move across them.
Builder Hall 3 Base Defense
Now that you have understood the importance of obstacles and learned our master tip let's focus on the defensive buildings available at builder hall 3 bases.
| | | | | | |
| --- | --- | --- | --- | --- | --- |
| Defense Building | Damage Per Second | Hitpoints | Range | Numbers | Level |
| Cannon | 76 | 661 | 9 tiles | 2 | 3 |
| Double Cannon | 103 | 794 | 7 tiles | 1 | 3 |
| Archer Tower (Long Range) | 44 | 661 | 11 Tiles | 1 | 3 |
| Archer Tower (Short Range) | 88 | 661 | 7 Tiles | 1 | 3 |
| Hidden Tesla | 51 | 397 | 7 tiles | 1 | 3 |
| Air Defense | 61 | 529 | 10 tiles | 1 | 3 |
| Crusher | 157 | 1150 | 2.3 tiles | 1 | 2 |
| Push Traps | – | – | 3.5 tiles | 2 | 3 |
| Spring Traps | – | – | 0.7 tiles | 2 | 1 |
| Mines (Ground or Air) | 61 | – | 4 tiles | 2 | 3 |
Also Read – Town Hall 4 Attack STrategies
As you can see at builder hall 3 base we have unlocked several cool defenses like hidden tesla, firecrackers, crusher, and an extra canon.
Among these crushers is most important. You don't need to worry about many air attacks because most attacks are by the beta minion army. An air defense, hidden tesla, and archer tower can easily take down any beta minion attack at builder hall 3 bases.
Our mission is to protect our base from boxer giants and sneaky archer army. This is because boxer giants can punch down canons and archer towers easily. They are helpless against crusher but if it is openly placed on base then 6 sneaky archers can destroy it within seconds.
We have already told you that you should set your archer tower at short range as it will deal more damage to the opponent's army.
Among the traps, the most useful are spring traps. But you have to be very clever in placing them. You need to know what path your opponent's army will follow. By learning this you can easily place your spring trap at the exact points.
You also have push traps which become more useful at a higher level. At Builder Hall 3 base you can either point your push trap in a direction far away from your base or in such a way that the pushed troops directly land under the crusher.
Mines are my favorite traps. I recommend setting both mines to ground mode as most attacks will be ground-based. However, if you want to be flexible then put one mine on ground mode and one on-air mode.
The air mode trap should be placed near the builder hall as its main objective is to take a whole army of beta minions in one go.
Here I have selected 40+ best builder hall 3 base designs. But before we jump on that I have picked my personal 3 favorite builder hall 3 bases that are anti-3-star. Take a look –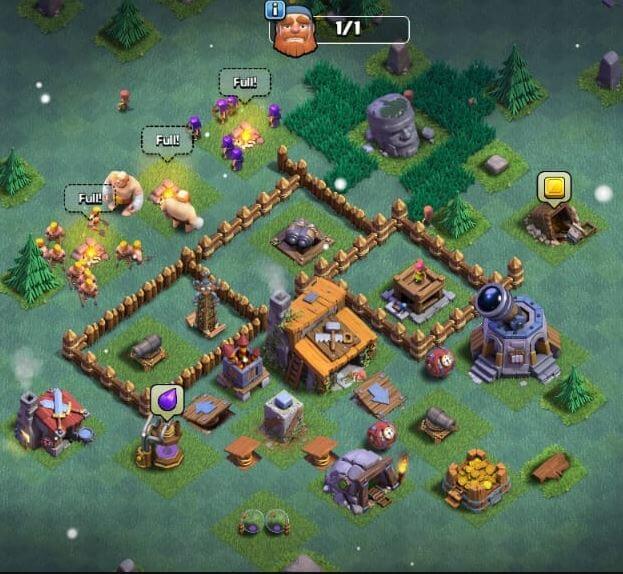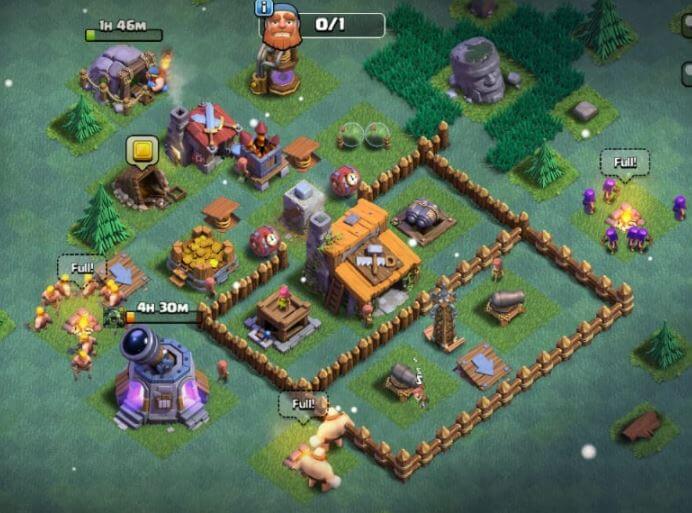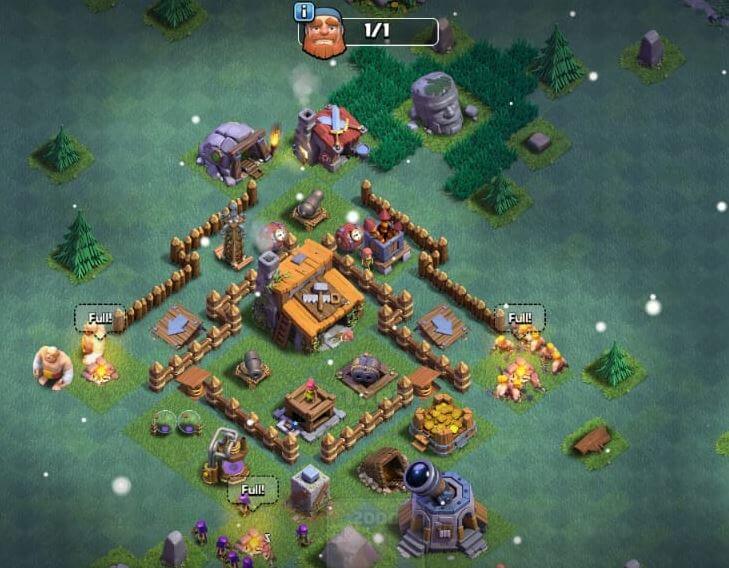 Now check even more amazing bases for builder hall 3 –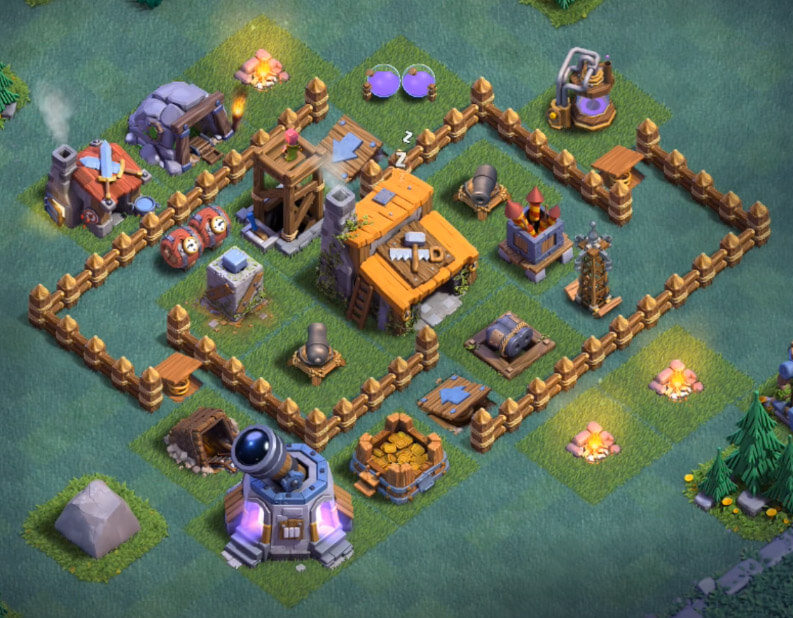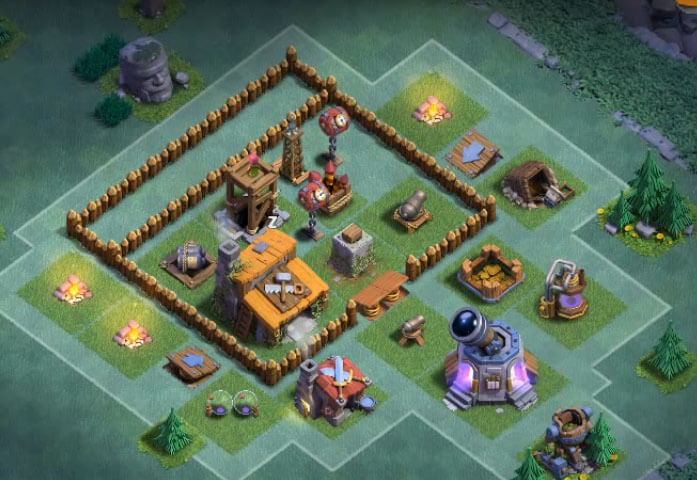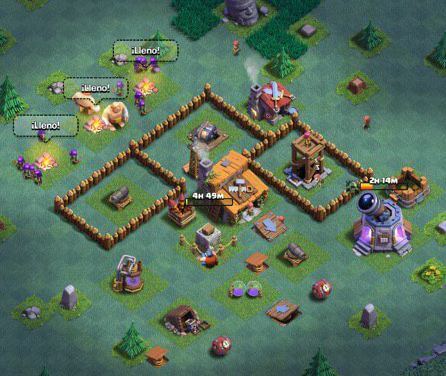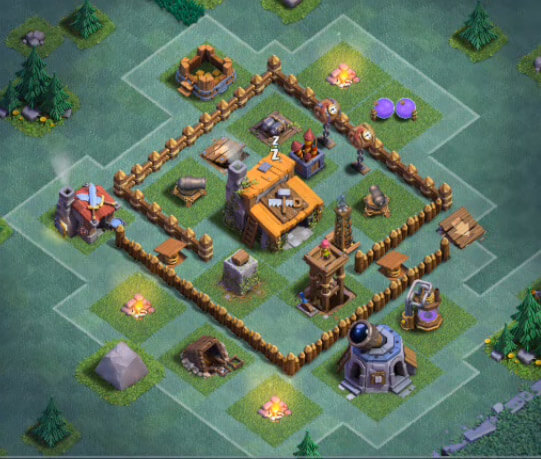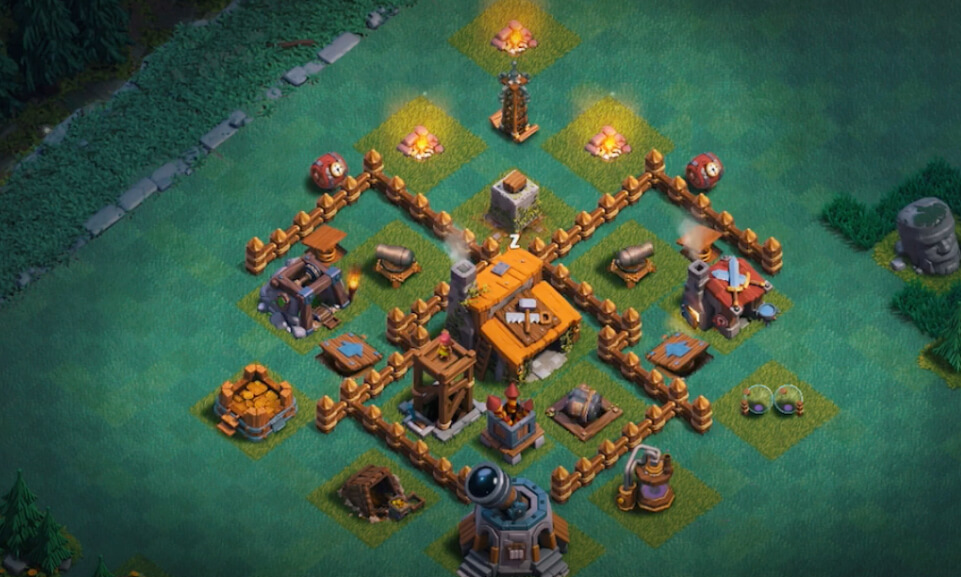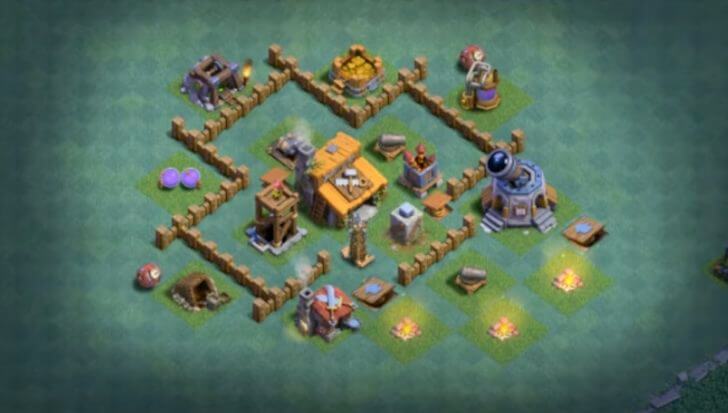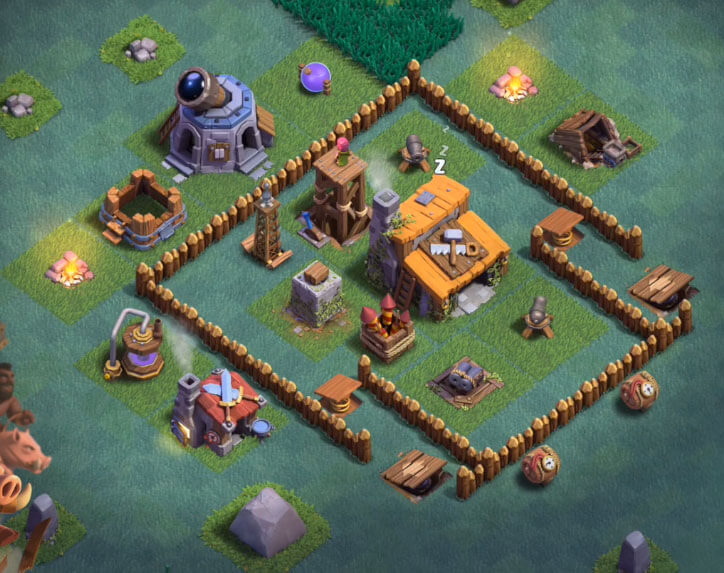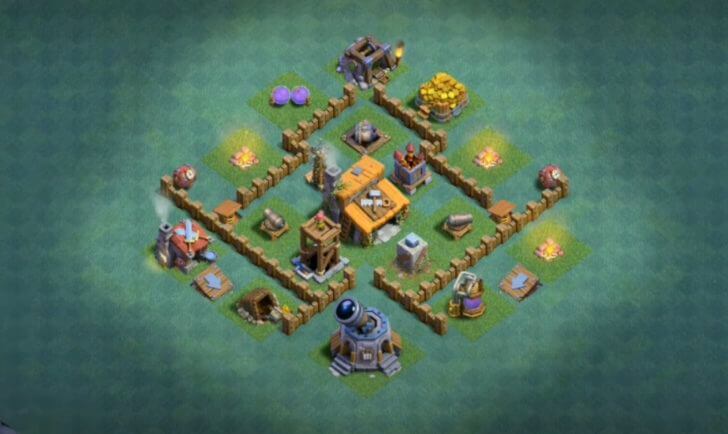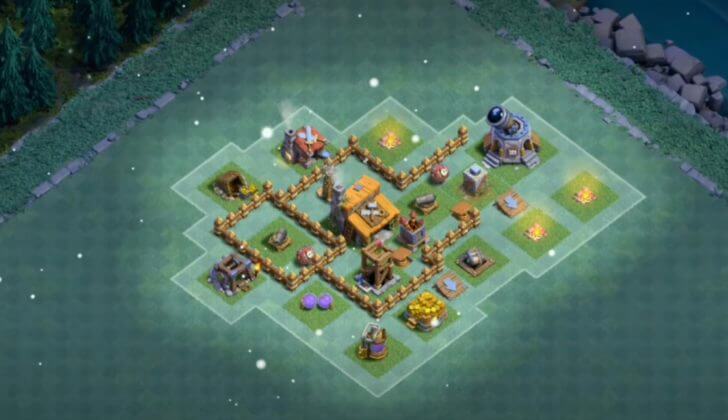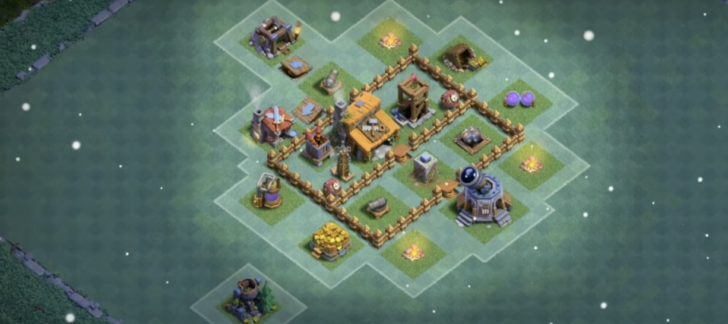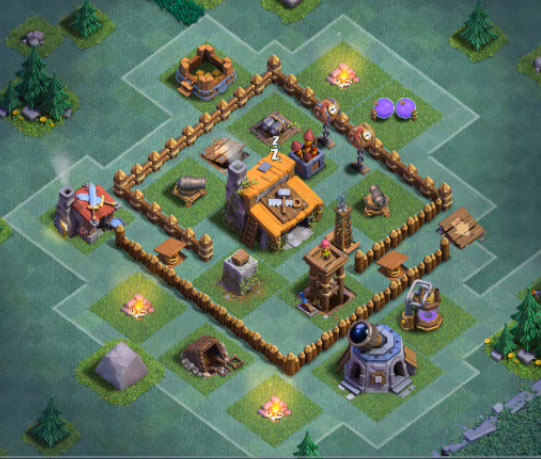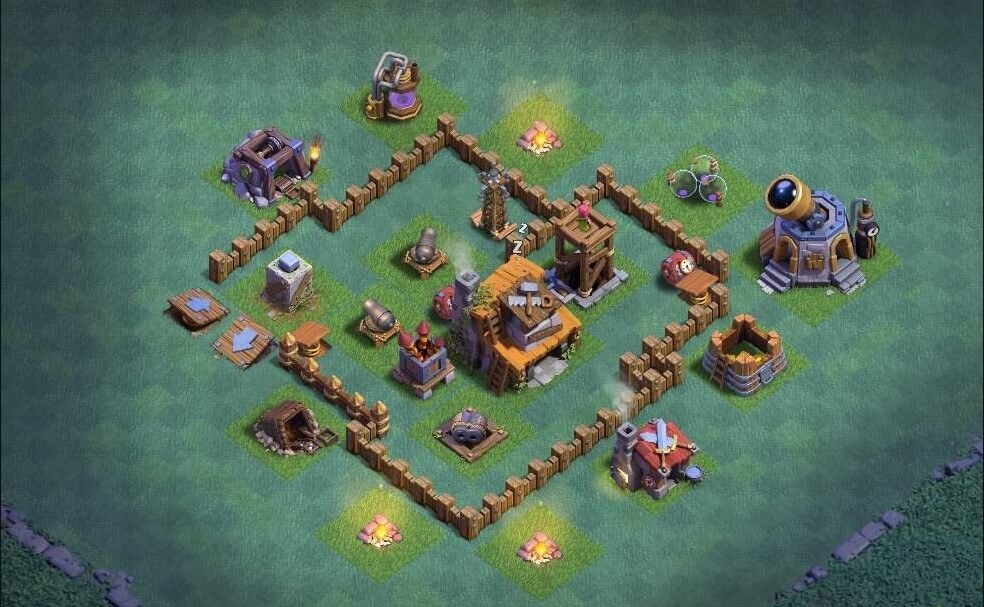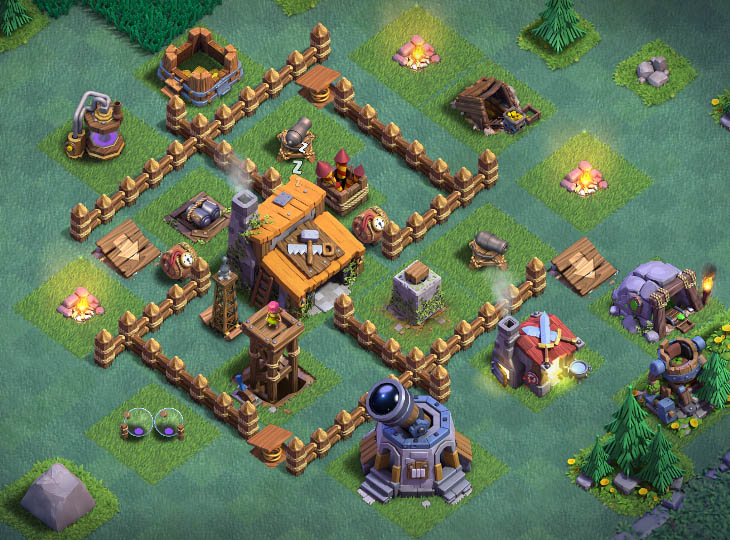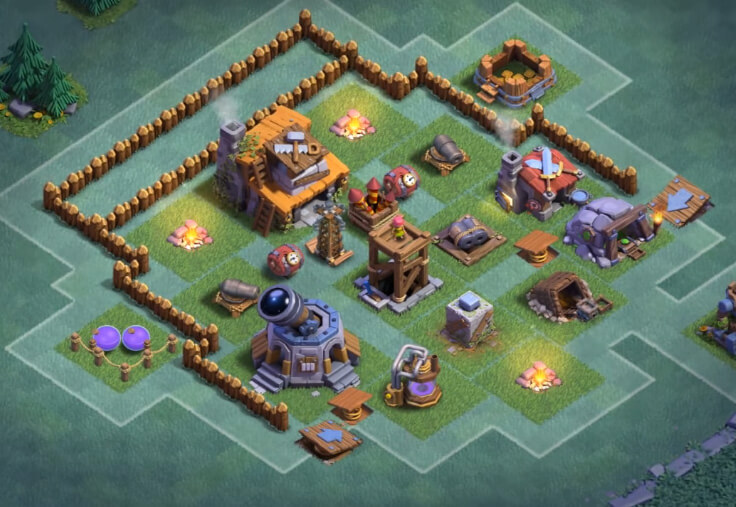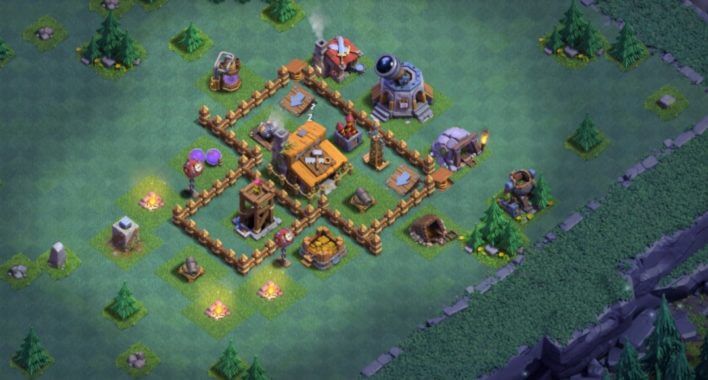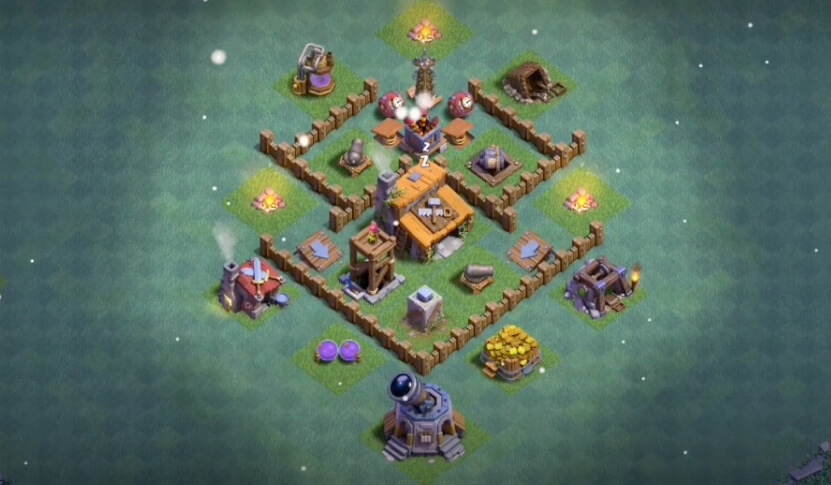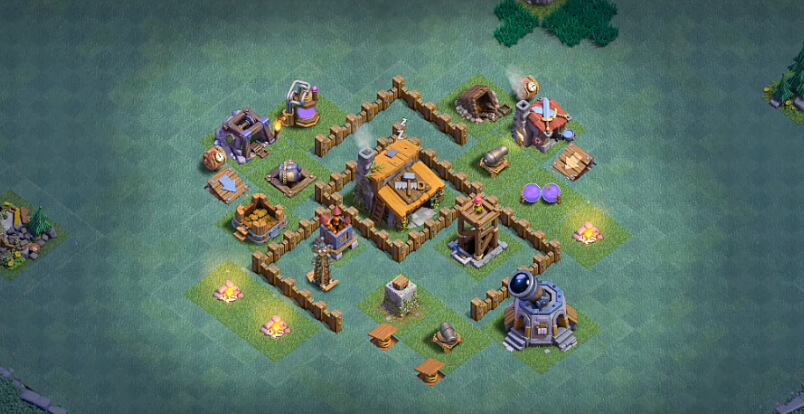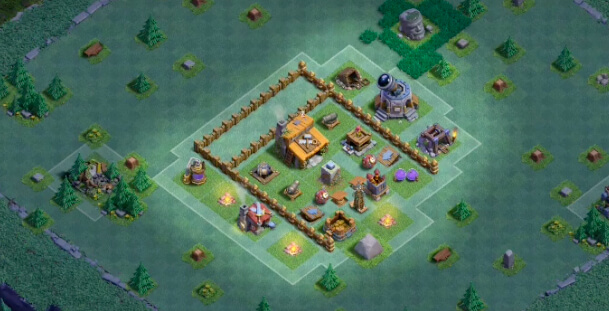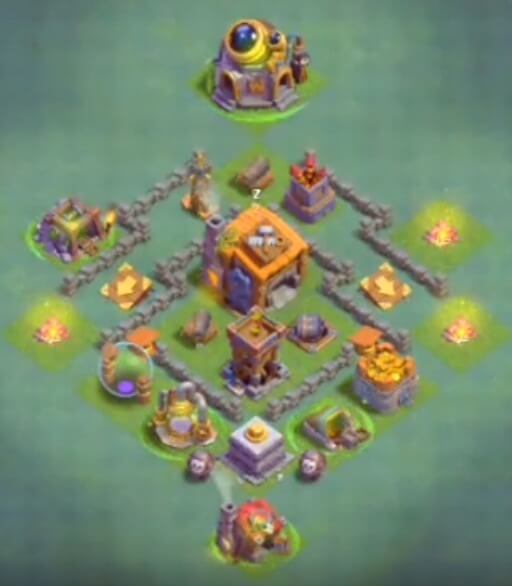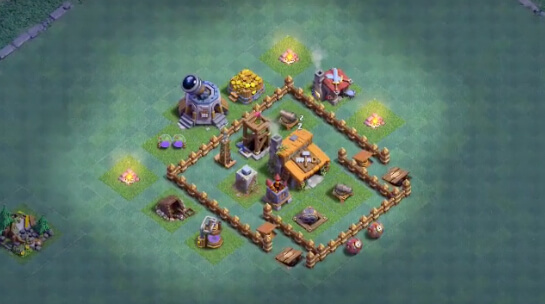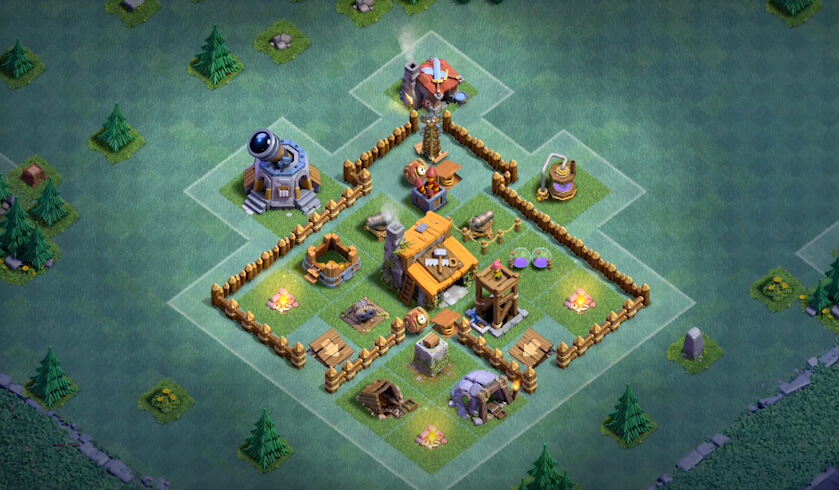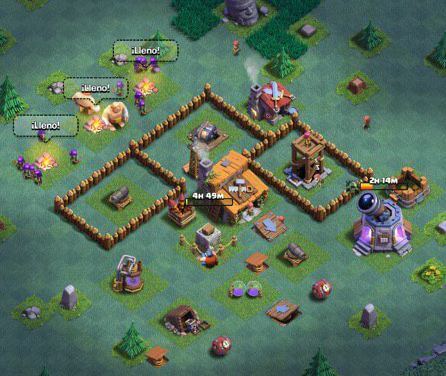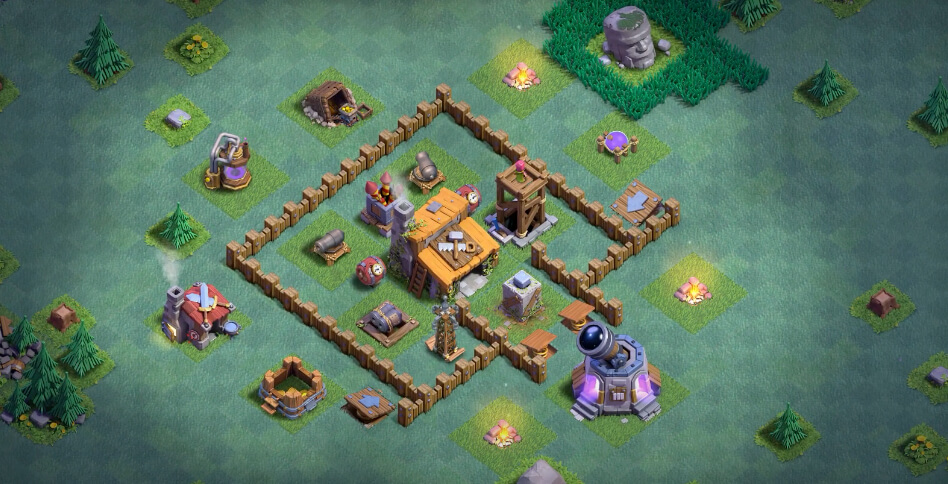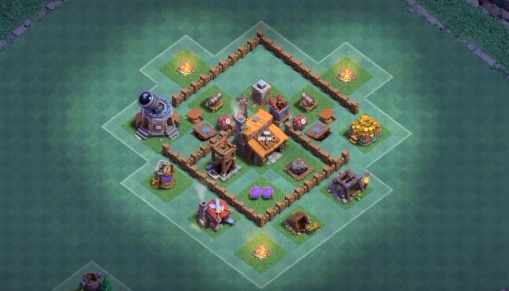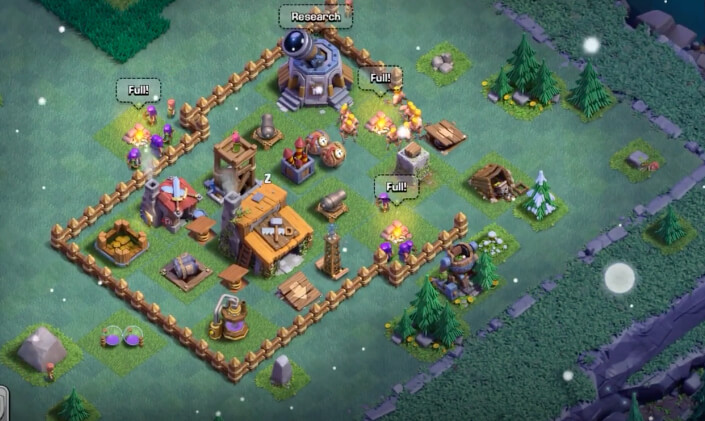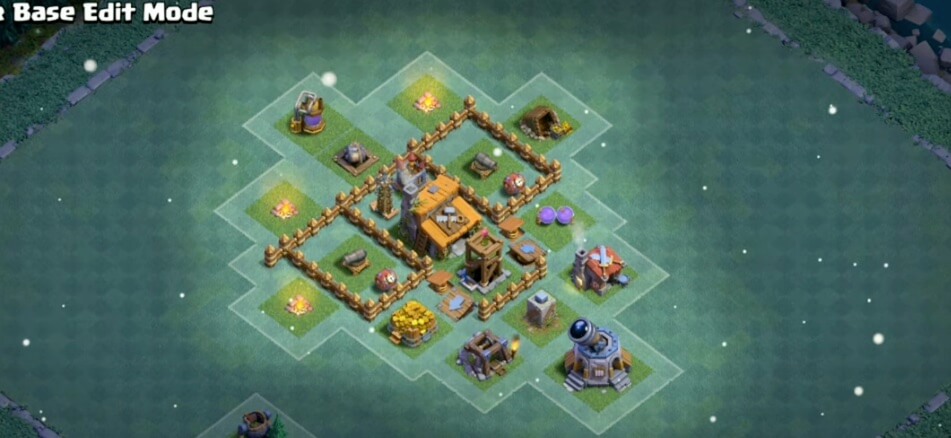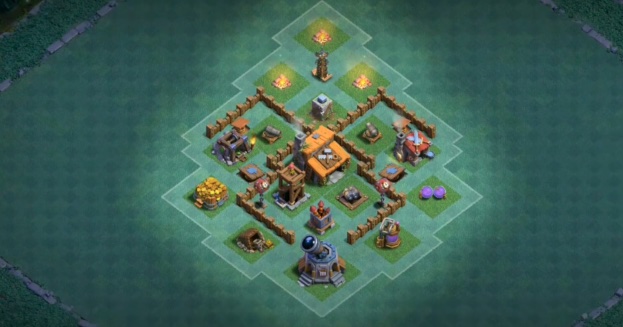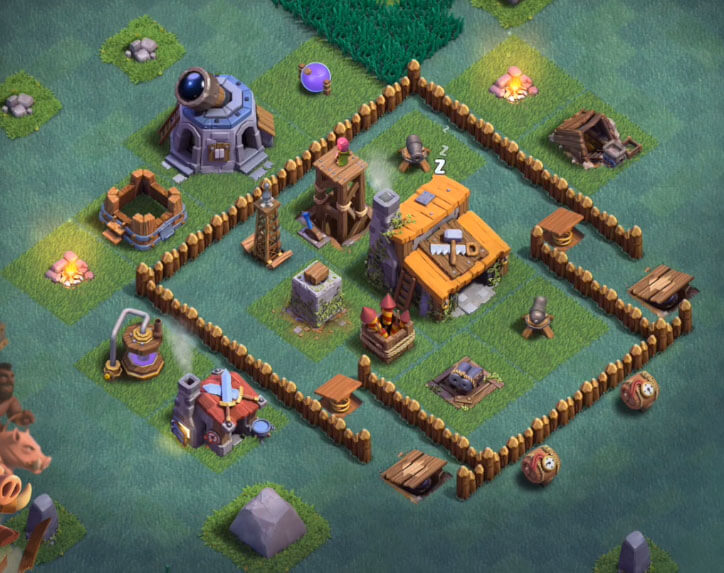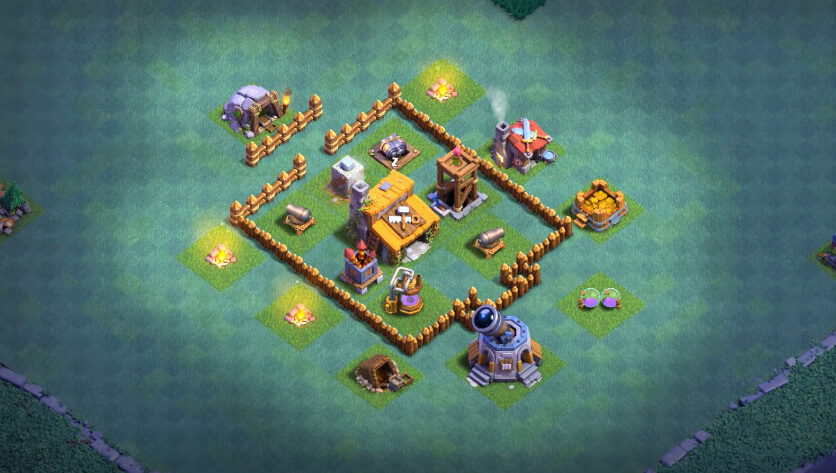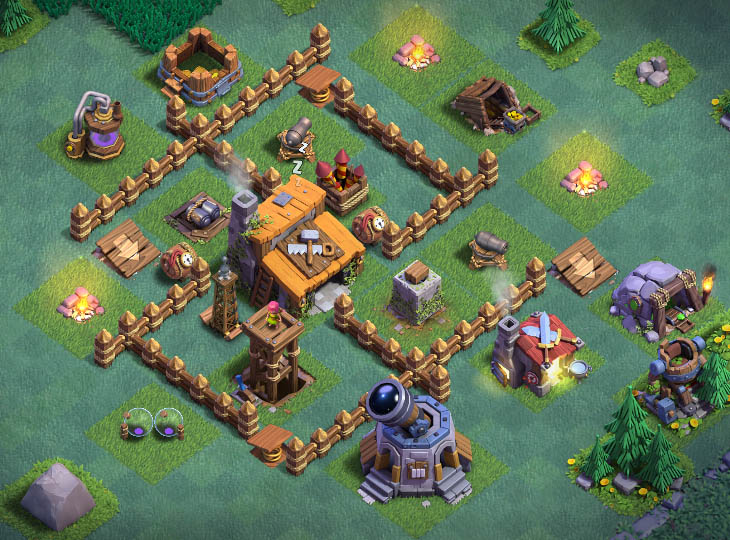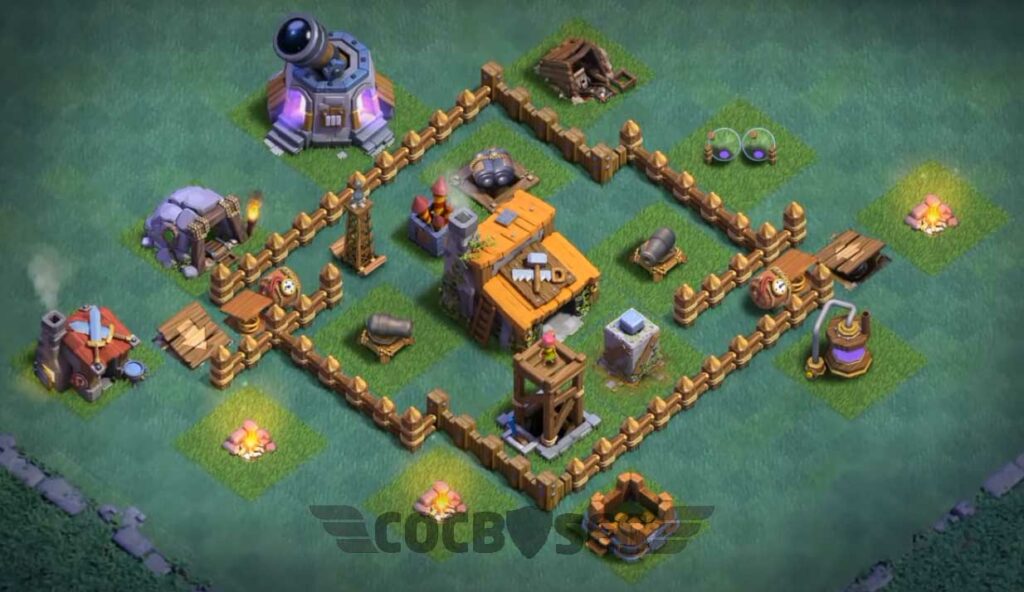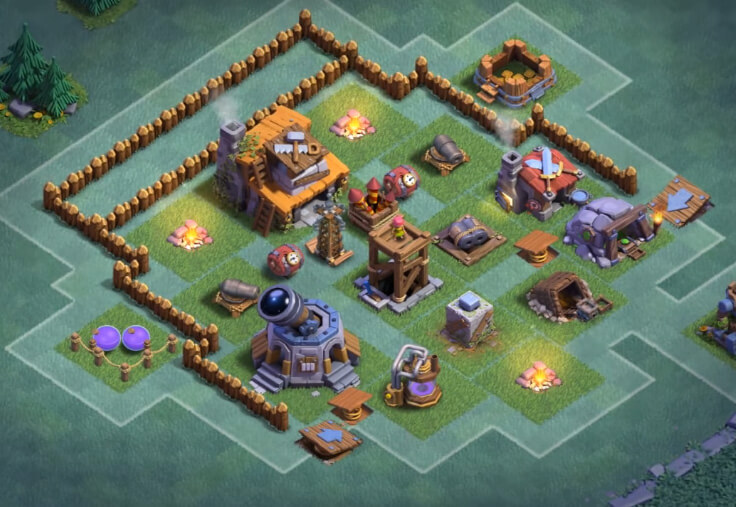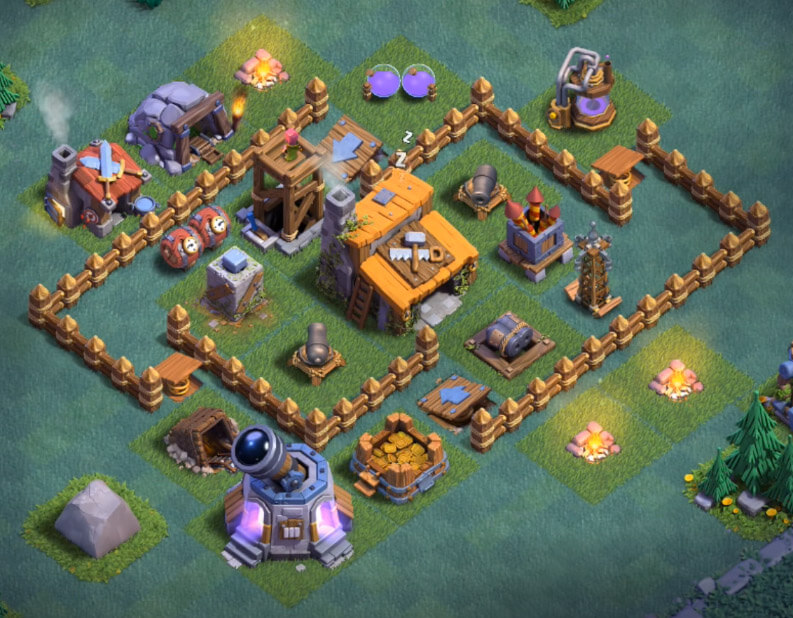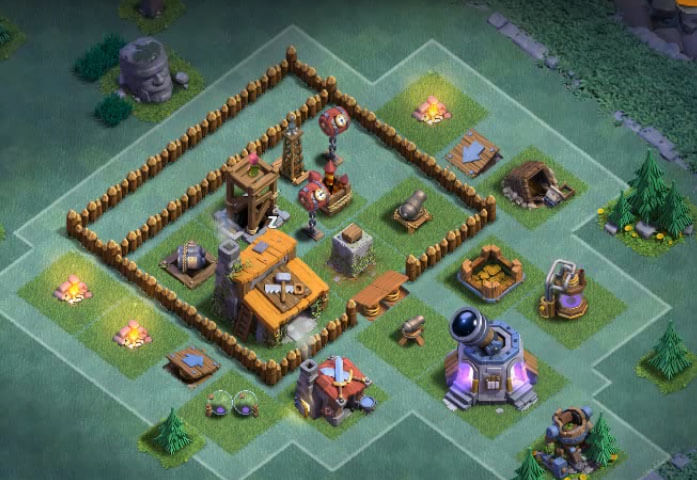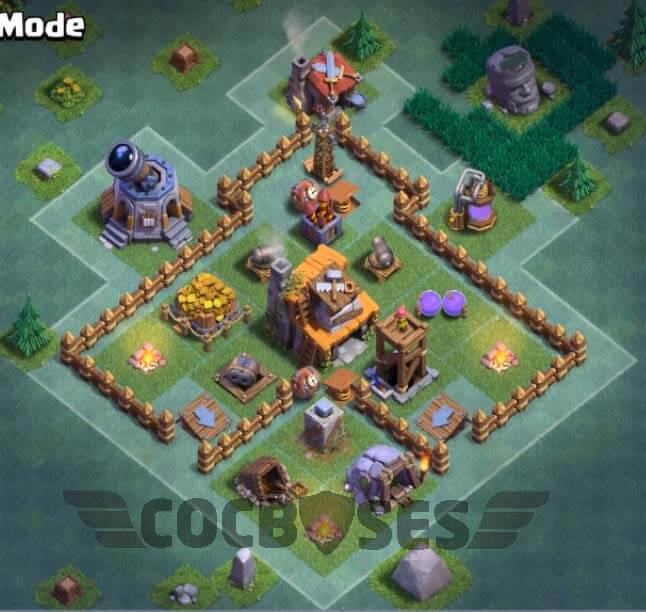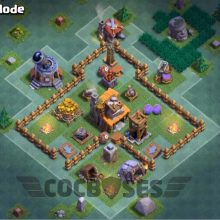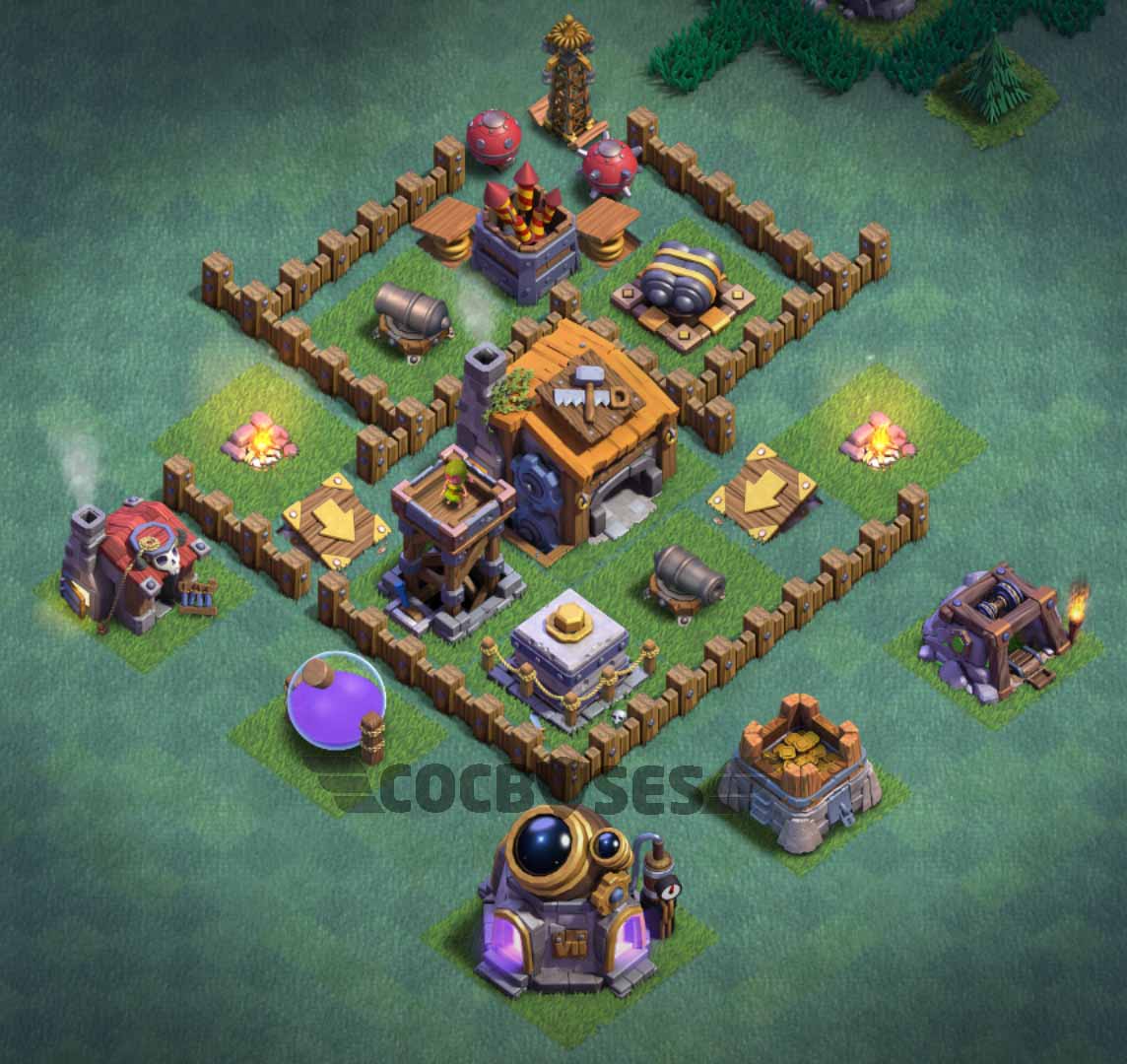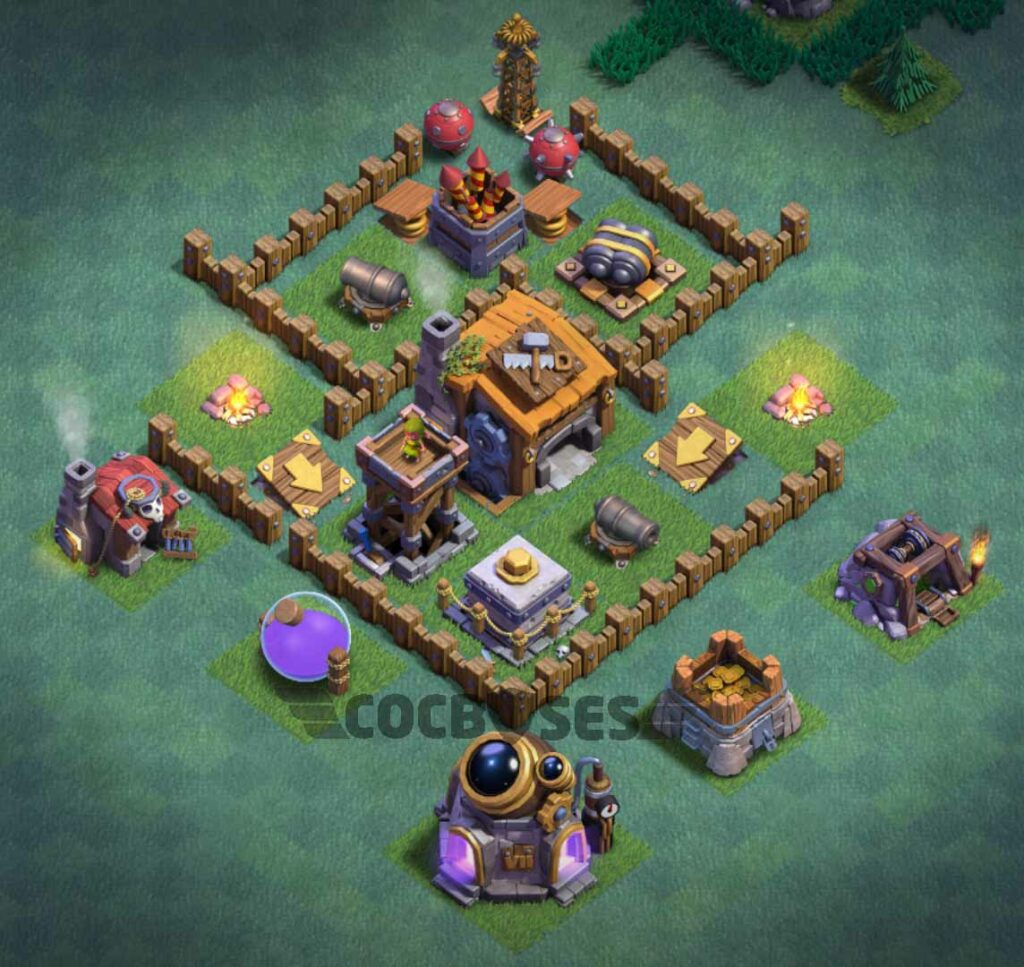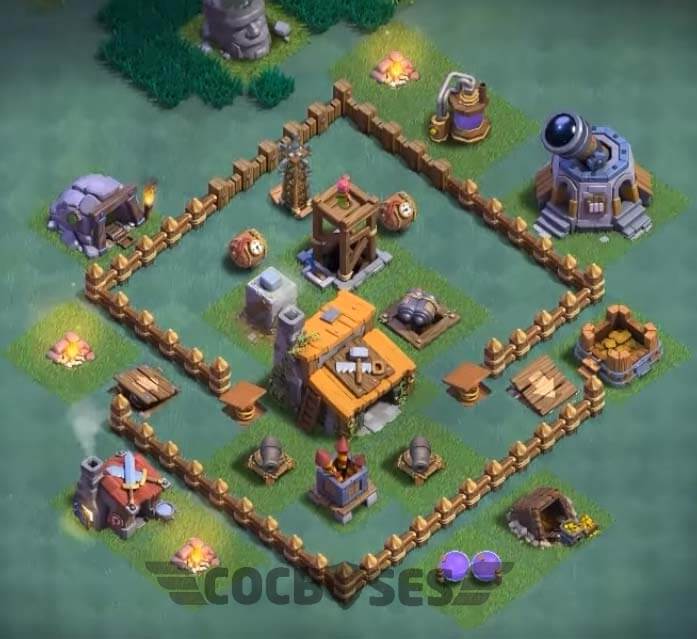 Clash ON
References: Crusher Wiki